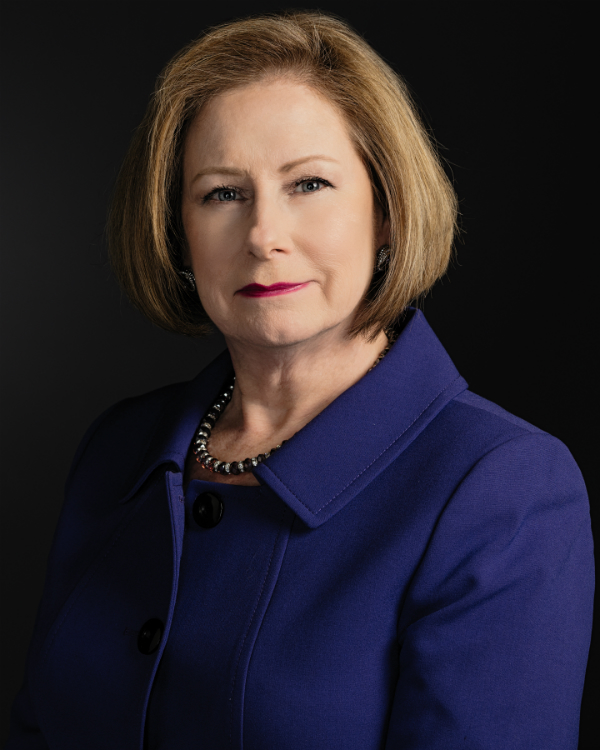 Real Estate Consultant | Juli Clifford
Juli Clifford
8133 Leesburg Pike
Suite 800
Vienna, VA 22182
Email Phone: 703.980.0243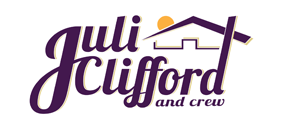 About Juli
On a more personal note, I am married to Kyle Clifford who owns and operates Reliable Hauling and Services while also serving as our Buyer's Agent. We live in Arlington, VA with our two adopted Bichon Frise, Romeo and Chloe. We are also involved with animal rescue-specifically Bichon Frise rescue and we have fostered 15 dogs since 2010. I'm currently serving as co-chair for our annual fundraiser, the Bichon Bash which helps to raise funds to vet and foster dogs that come into our care. I am past Vice President on the Board of Directors at the Main Street Child Development Center in Fairfax, VA. Main Street Child is a nonprofit early learning center that provides quality, affordable childcare for working families primarily with limited income in Fairfax and surrounding areas. I'm proud to donate part of our commission to the charities I'm passionate about.
Juli's Testimonials
Doctors, Courtney and Mehrak were able to use one of our lender's Doctors Loan Programs to purchase their first home with no money down!
"Juli was great to work with! I found my home on the 3rd outing with her and it was a recommendation that she had based on the type of home I was looking for. She was extremely responsive and very efficient during the offer process. It really was a pleasure working with her and her team, and she had great recommendations throughout the process as well, such as finding a great lender to work with [...]
"As a first-time home buyer, I was originally daunted by the idea of finding the perfect home. However, Juli's knowledge and patience made me feel so much more comfortable about the entire buying process! Juli makes searching for and purchasing a home fun! "   Morgan, Client
"I hired Juli to handle the sale of my home last spring and the experience from beginning to end was nothing short of exceptional. She and her team were detail oriented, responsive, and extremely knowledgeable. Her sales model for listing, marketing and staging my home was extremely effective and the sales price hit mark. I will work with no other agent in the Washington area other than Juli and her [...]
I would recommend Juli Clifford to anyone buying or selling a home. Juli patiently and expertly helped me navigate through the confusing world of making a first-time home purchase. I never had any doubt that she was sincerely and honestly committed to helping me make the best decisions for me., I hope to be in my new home for many years, but I also look forward to working with her again, when it's finally time to [...]
Greg D.
"Juli was quite friendly, professional, diplomatic and helpful. She responded to every message I pinged her whether it was minor or major. Juli's knowledge in regards to the real estate business and home sales was impressive! Our house also sold in seven days!" Note: Paula and Don are deaf. We worked together on a successful transaction by [...]
Paula and Don Y.
"Juli helped me purchase my first condo recently and I couldn't have asked for a better realtor. She always made herself available when I needed her and answered all my questions extremely fast and accurately. Once settlement had occurred she even surprised me with a new home gift bag which included a personally marked collar and leash for my dog. You can tell she really cares about her clients and goes the extra mile. I would recommend her to anyone looking for a great homebuyer [...]
Drew F.
Juli helped us find and buy our SFH in Fairfax in a competitive market, and was a pleasure to work with. She is smart, personable, and very social and likable, and uses those attributes well (to her clients advantage) in her business with other agents/brokers/persons. She worked hard on our behalf and was always a pleasure to deal with, even when we (the clients) weren't. My wife and I are were doing alot of research ourselves, and looking at quite a bit on our own. Juli was able [...]
Ryan Clark
Juli is a great agent always looking out for her clients. She is very thoughtful and works tirelessly to make each transaction a success.
Mary Stanton
"If you are buying or selling a home and you aren't using Juli Clifford, you've made a big mistake! She is everything a business person should be: warm, thoughtful, organized, professional, concerned, organized, energetic, organized, and creative. Juli has made a major positive impact on my life, and I can't recommend her highly enough."